Laura Oakes Hosts
Laura Oakes can now announce the launch of a very special, one off, new show on Chris Country. Titled 'Laura Oakes Hosts' Laura has taken her live evening at the Green Note, London to the airwaves. With guests including Ward Thomas and Kerri Watt, the musicians play in the increasingly popular format of 'The Round' for singer/songwriters. Originating in Nashville, each performer take it in turn to play very special acoustic versions of their songs and tell the stories behind them.
In lieu of gigs not going ahead for the time being, this is the perfect fix for fans to hear live music and feel a part of something very special where the artists give unique insights into their songs, inspirations and interaction between one another.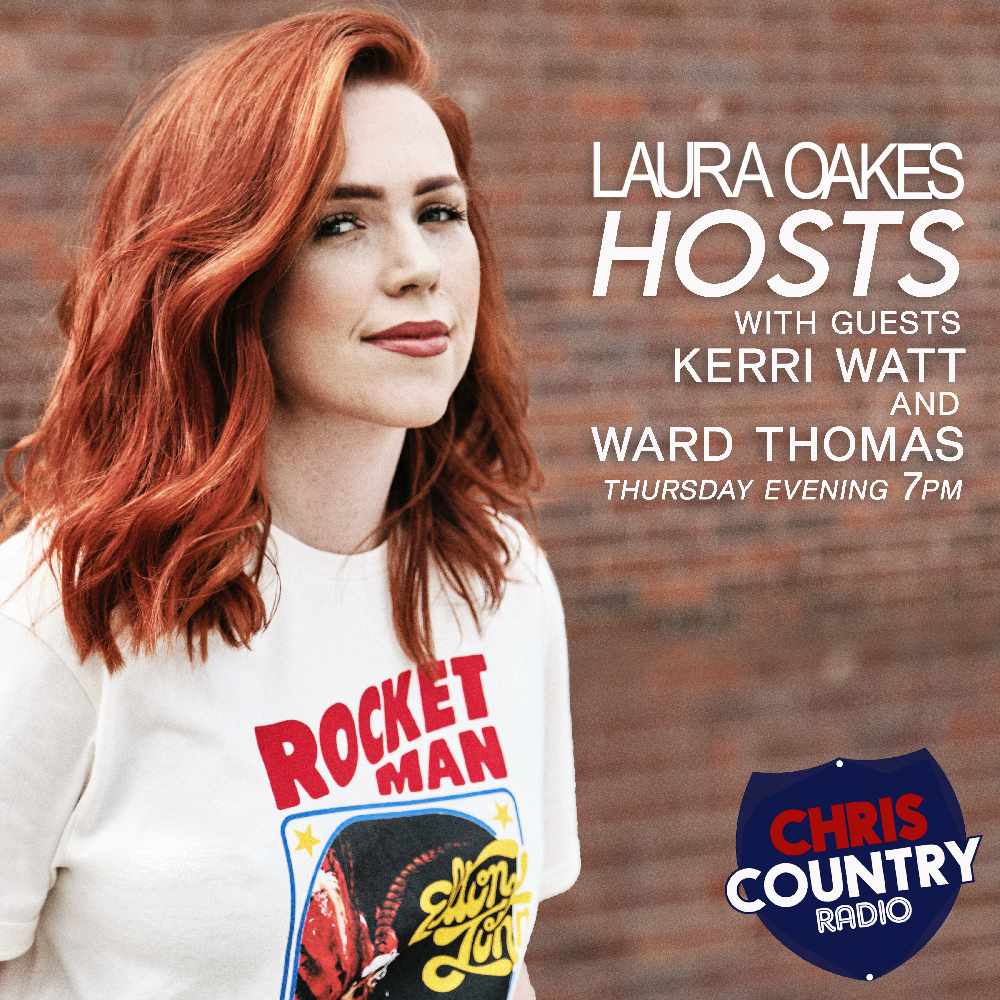 About the show Laura said;
"As both an artist and a music fan, in the round shows are always my favourite to both perform at and attend. There's such a magic about the much more personal take you get of your favourite songs and songwriters. As an audience member at a round, I always feel like I'm getting to be a part of something very exclusive, getting the inside scoop behind the songs.
The connection between the performers when they're all on the stage together is really electric, swapping stories and songs. Which is why I'm thrilled to be joined by some of my favourite British Country music artists Kerri Watt and Ward Thomas. As well as amazing live performances from each of them, we are chatting song writing inspiration, brand new music and the growth of the British Country music scene."
The episode airs Thursday 15th April at 7pm on Chris Country.