DAB Digital Radio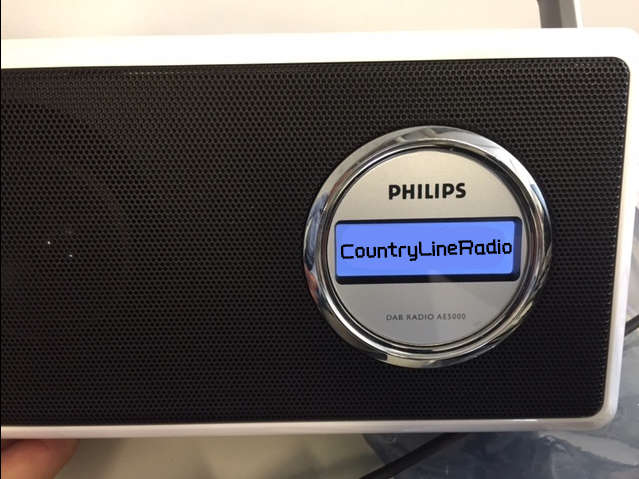 CountryLine Radio can be heard right across London on DAB Digital Radio!
If you live in Greater London, or even close to it, press retune or rescan on your radio and search for CountryLineRadio. If you're listening in the car, and your radio lists digital stations by Multiplex, we're on the one called "London 2".
Tune us in and spread the word – CountryLine is on in London, and here to stay!
Here are the parts of the UK that can receive us on DAB Digital Radio
London and the South East (DAB+)
Our London transmissions cover much of the South East, and we've had reception reports from Dunstable to Reading and across Kent, as well as everywhere inside the M25. We're on the "London 2" Multiplex, and most DAB radios should be able to receive us.
Not in London or the South East? We have solutions…
Obviously, moving to London just to listen to CountryLine Radio is a bit drastic, however there are plenty of other ways to tune in. We've got phone apps for iPhone and Android… we're also on TuneIn and on the RadioPlayer app, plus you can listen via our website.
Tell your friends – CountryLine Radio is on DAB+ across London and the South East!