Listen on Sonos
You can listen to CountryLine Radio on your Sonos system, just by finding us in the RadioPlayer listings.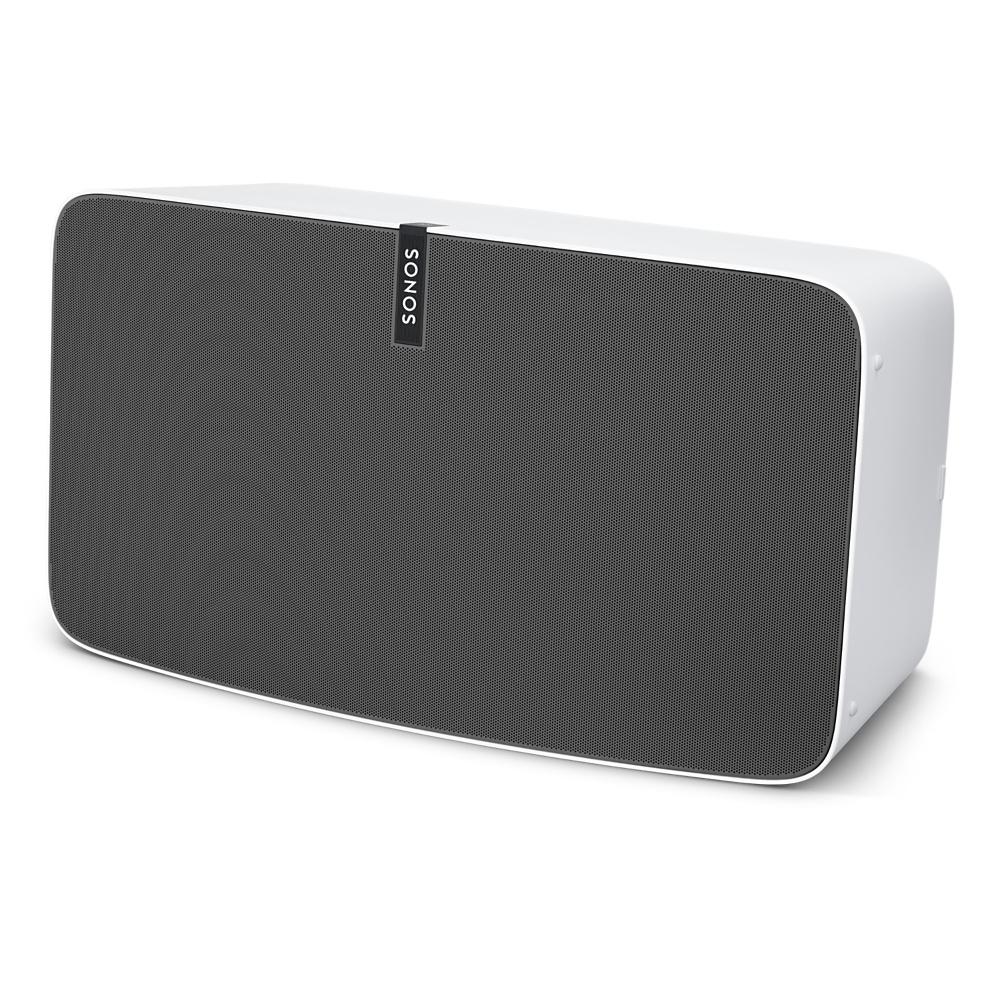 The best way to listen is by firstly, choosing RadioPlayer in the list of music services that are available...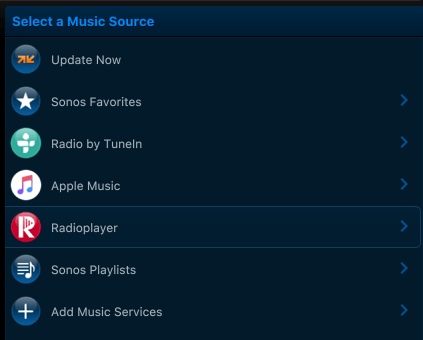 Then, on the list of stations, you'll see CountryLine Radio!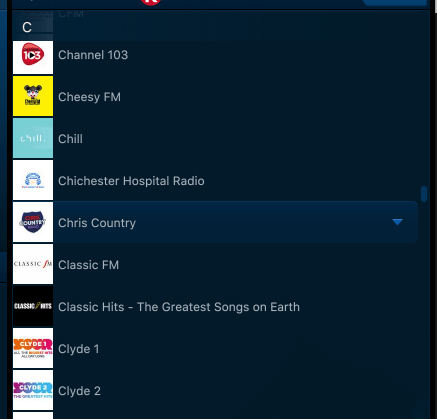 Double-click on our name and we'll start playing. You can then also save us as a favourite station, and listen to us any time on your Sonos device!