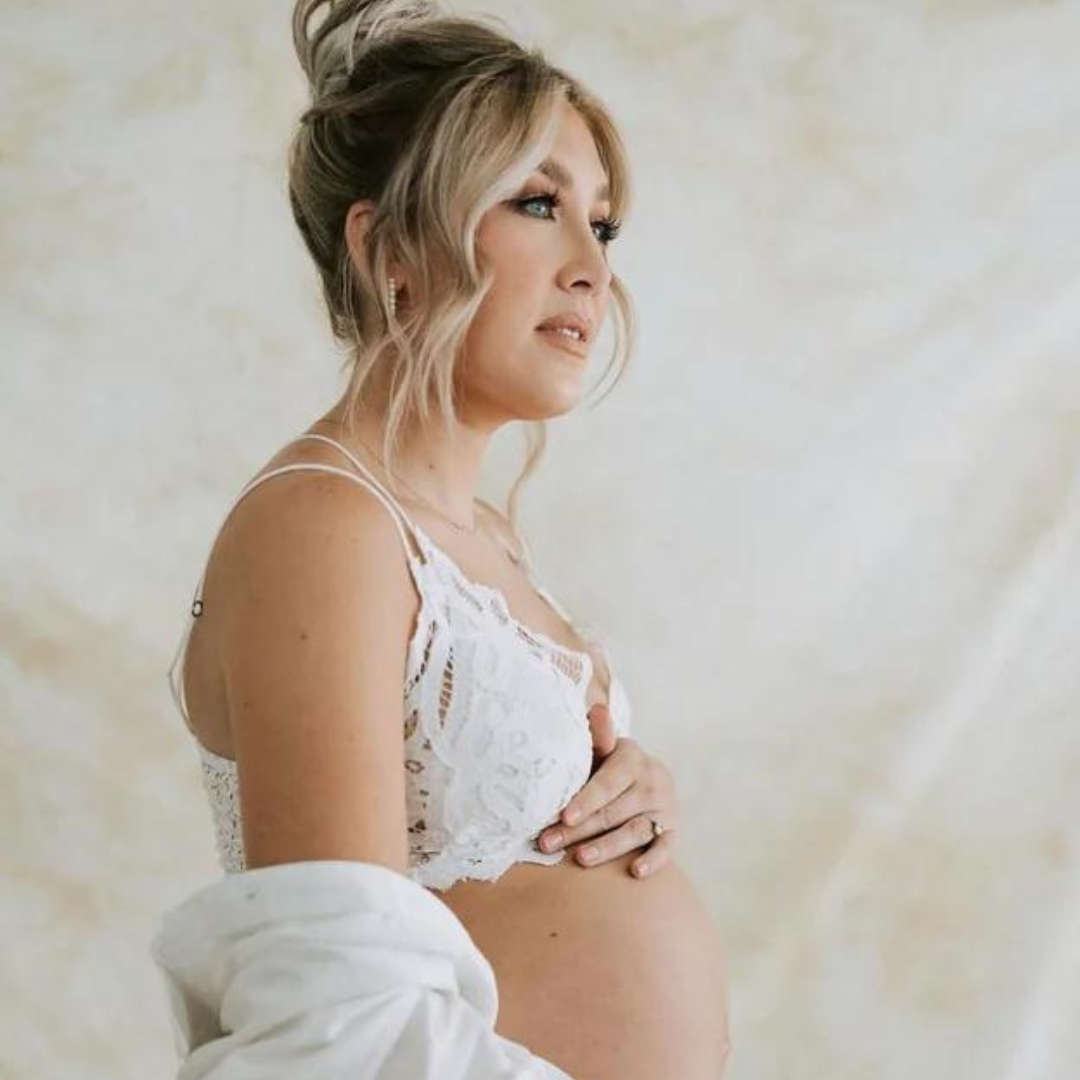 Maddie shared the exciting news on her social media platforms, expressing her gratitude for the safe delivery of baby Forrest. She revealed that her labor had been quite strenuous, lasting 37 hours before an emergency C-section was necessary, and she was put under anesthesia for the procedure.
It's a joyful moment for Maddie Font, one half of the popular country duo Maddie & Tae, as she and her husband Jonah recently welcomed their first child into the world. The couple's newborn son has been named Forrest Henry, and his arrival on September 9 brought immense happiness, despite some challenging moments during labor.
In her heartfelt announcement, Font shared a series of precious photos capturing the early moments of Forrest's life, including tender snapshots of Jonah cradling their baby boy in the hospital and the newborn resting in his bassinet beside her.
Baby Forrest weighed 7 lbs., 10 oz. at birth, and Font took a moment to express her appreciation for the exceptional medical team at St. Thomas Midtown, who ensured that even amidst the challenging circumstances, the experience was as calm and comfortable as possible for their growing family.
Despite the unexpected twists and turns leading to Forrest's birth, Maddie Font and Jonah are overflowing with joy as they embrace their roles as first-time parents. In her announcement, Font described their son as everything they had ever dreamed of and expressed their readiness to face any challenge for the sake of their precious boy.
Maddie Font originally shared her pregnancy news in April, revealing the gender of their baby at the same time. The announcement came with a heartwarming story of how her bandmate and best friend, Taylor Kerr, had a hunch about the pregnancy even before Maddie herself knew.
Both members of Maddie & Tae are now parents, with Taylor Kerr welcoming her daughter, Leighton Grace, in January 2022. While Leighton faced early health challenges and required an extended stay in the neonatal intensive care unit (NICU), she is now thriving and full of joy.
Maddie Font, formerly known as Maddie Marlow, and Jonah have been together since their high school days and were married in 2019. Now, they embark on this beautiful journey of parenthood with their beloved son, Forrest Henry.