AB IWOC
Amy Brown is part of the Bobby Bones show team - catch her with Bobby every Saturday morning from 8am to midday.
Amy's also presenting "Women Of iHeart Country" every week - an hour of female artists including conversations with the biggest and coolest music makers!
Amy said, "I couldn't be happier that Chris Country will be sharing Women of iHeart Country with UK listeners – it's so important that stations support female artists and voices."
Women of iHeart Country can be heard Saturdays from midday, and Sundays from 5pm.
Amy Brown on Twitter: @RadioAmy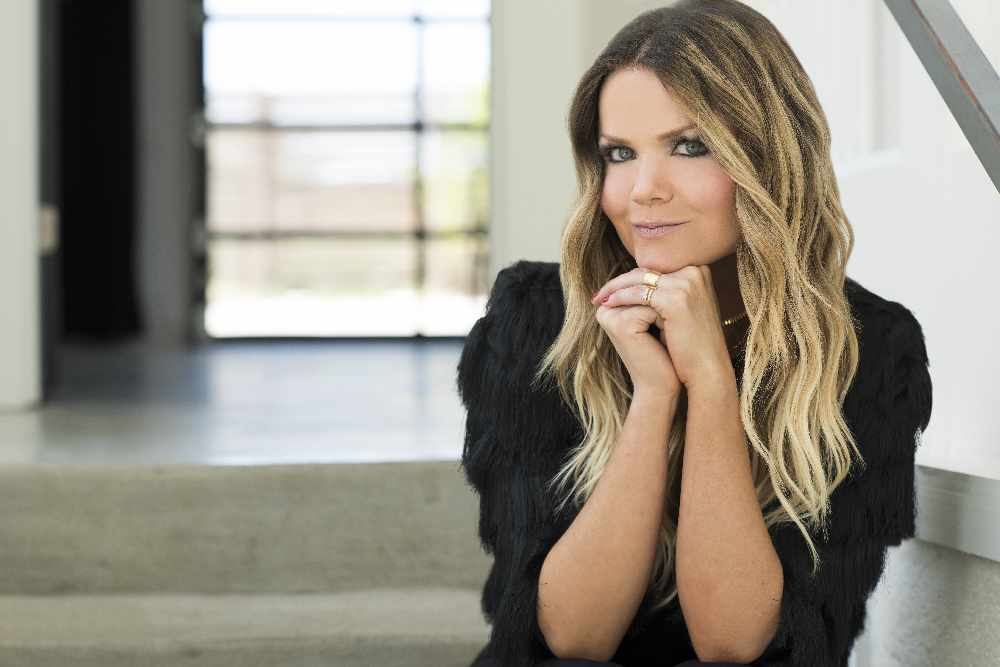 MORE ABOUT AMY BROWN
Amy, co-host of The Bobby Bones Show, did not plan on a career in radio. After finishing college at Texas A&M University, the Austin native started a career in sales, but randomly landed a job in radio after she met Bobby Bones at a restaurant. In 2006, she joined Bones as co-host of The Bobby Bones Show in Austin, Texas, where the program was broadcast weekday mornings on 96.7 KISS FM. The program attracted listeners in droves, as well as top rankings in the market. For their work, Austin's Alliance of Women in Media honored The Bobby Bones Show with their "Radio Personality of the Year" award seven years in a row, in addition to winning the "Austin Radio Personality of the Year" award in 2009, 2010 and 2011.
The Bobby Bones Show joined Premiere Networks' national lineup in 2011 and was nationally syndicated on CHR radio until February 2013, when the program transitioned to a Country format. Today, the program originates from WSIX in Nashville and can be heard on more than 100 Country radio stations nationwide by millions of listeners. In addition to the weekday program, Amy co-hosts a weekend Country countdown with Bones and Lunchbox -- Country Top 30 with Bobby Bones, a four-hour music program, airs nationwide and features the trio as they showcase the top Country songs and go beyond the music to share conversations with the artists. Amy and the cast recently received their third ACM Award for "National On-Air Personality of the Year" (2018, 2016 and 2014) following a 2017 CMA Award in the same category. In 2014, Amy was honored by the Alliance of Women in Media with their annual Gracie Award for "Outstanding Individual Achievement – Morning/Afternoon Drive Personality."

Amy is also the co-host of Women of iHeartCountry with Bobby Bones. Launched in September 2018, the program features music from established female artists and up-and-comers, with weekly guest appearances by other iHeartMedia female on-air personalities. The program airs on more than 130 iHeartCountry radio stations nationwide, in addition to iHeartRadio.

In November 2018, Amy launched a new iHeartRadio Original Podcast, 4 Things with Amy Brown. Co-produced by Amy and Premiere Networks as part of Bobby Bones' Nashville Podcast Network, 4 Things with Amy Brown is a weekly podcast featuring "4 Things" listeners can do to promote an overall healthy well-being and maintain an attitude of gratitude, while sprinkling joy and giving back in their daily lives. The theme of the podcast is based on the 4 Things® Custom Tote, which was co-created by Amy and The Shop Forward Founder/CEO Meri Barnes under their Espwa® brand. Each week on the podcast, Amy covers a wide variety of topics, including wellness, self-care, fitness, diet, family, giving back and more.

Inside and outside the studio, Brown is passionate about giving back. She donates her time to working with orphans in the U.S., Africa and Haiti, where she recently adopted two young children, and she utilizes her national platforms to raise awareness and funds for numerous charitable organizations including St. Jude Children's Research Hospital, TJ Martell Foundation and the American Red Cross. In 2013, she launched #PimpinJoy, a movement promoting random acts of joy, which was created to honor her late mother Judy and the positive way she battled cancer. Growing rapidly and garnering national attention, the movement spurred the launch of a #PimpinJoy clothing line available at The Shop Forward, which has raised millions of dollars for various charities, and an annual week-long celebration known as Joy Week featuring in-studio performances by the biggest stars in Country music. Brown also supports those in need in Haiti through the sale of Espwa® (which means "hope" in Haitian Creole) branded merchandise. Espwa® shirts, hats and the signature 4 Things®Custom Tote are available at The Shop Forward, with proceeds benefitting the spread of hope throughout Haiti. Amy's husband is a pilot who spent 12 years in the Air Force, so she's also active in supporting the men and women who serve our country.

Fans can find more information about Amy on www.BobbyBones.com and Facebook, or follow @RadioAmy on Twitter and Instagram and RadioAmyAmy on Snapchat.