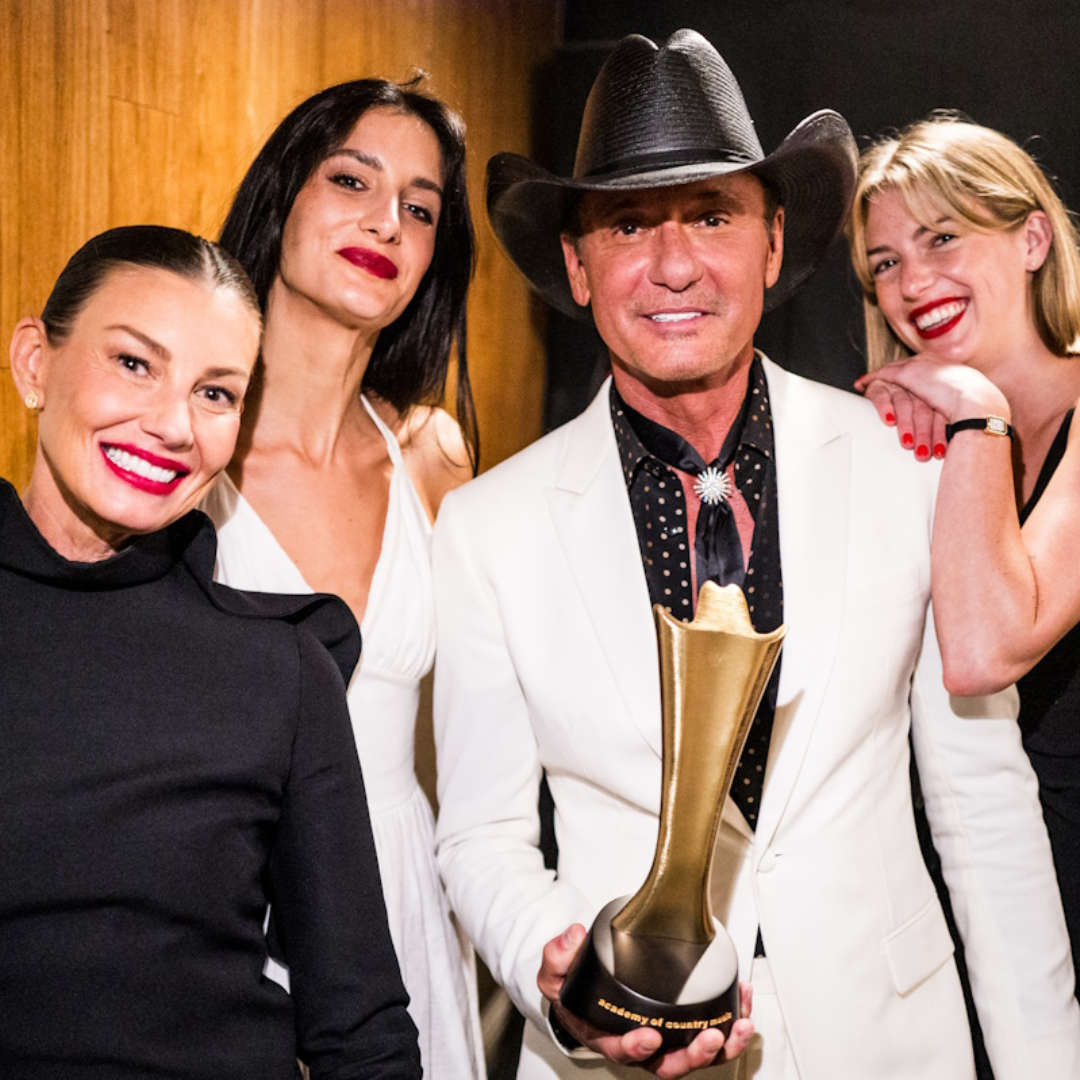 The country superstar was present at the ceremony to receive the esteemed ACM Icon Award, a recognition that holds immense significance in the world of country music. The event was conducted live at the legendary Ryman Auditorium in Nashville on August 23 and was broadcast to fans on Monday evening, in the US.
Tim McGraw was deeply moved as he graced the stage to accept one of the evening's most prestigious awards during the 2023 ACM Honors broadcast, which aired on Fox on Monday night, September 18.
The ACM Icon Award, as described in a press release, is bestowed annually upon "a country music artist, duo/group, or industry leader who, throughout their career, has advanced the popularity of the genre through their contributions in multiple facets of the industry, such as songwriting, recording, production, touring, film, television, literary works, philanthropic contributions, and other goodwill efforts."
McGraw, clearly overwhelmed with emotion, began his acceptance speech with a heartfelt admission, stating, "I'm going to have a hard time keeping it together. I'm a weeper."
He went on to share a touching reflection on the power of music in his life: "Music can change a life or save a life. I know it's saved mine probably more than once ... and it's tried to kill me a couple of times as well," he said, his voice breaking with emotion.
McGraw was overcome with gratitude once more as he turned his attention to his wife, Faith Hill. He expressed his deep appreciation for her presence and influence, stating, "I would not be where I am today without you and your grace," and choking up as he declared, "I love you unconditionally."
During this memorable evening, Brett Young was also in attendance at the 2023 ACM Honors, paying tribute to McGraw's profound impact on country music. Young delivered a live performance of one of McGraw's earliest hits, "Don't Take the Girl." This song granted McGraw his first No. 1 hit when he released it as the second single from his second album, "Not a Moment Too Soon," in 1994.
Tim McGraw was part of an illustrious group of honorees that evening, which included Chris Stapleton, awarded the ACM Triple Crown Award, and Kane Brown, who received the ACM International Award. Mary Chapin Carpenter and Clint Black were recognized with the Poet's Award, while K.T. Oslin posthumously earned this distinction. Charlie Daniels was posthumously awarded the ACM Spirit Award at the 2023 ACM Honors ceremony.
The evening's tribute performances by artists like Lee Brice, Trisha Yearwood, Billy Ray Cyrus, Lady A, Brandy Clark, and the War and Treaty added to the unforgettable celebration of the genre's most esteemed contributors.