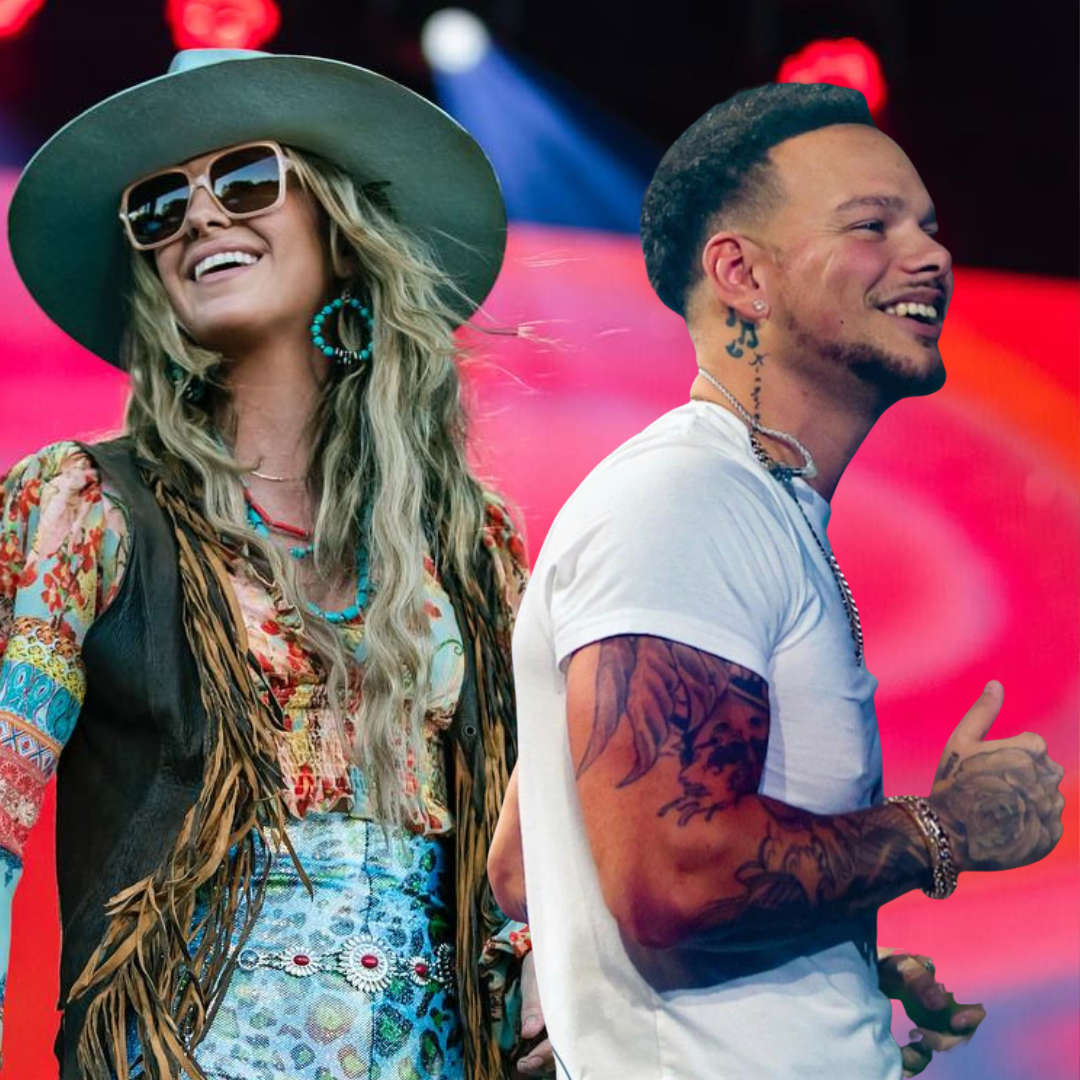 People officially unveiled the lineup for the inaugural TV event titled "Christmas at Graceland" on Wednesday (Nov. 15). Alongside Kacey Musgraves and The War and Treaty, representing the country genre, the lineup boasts artists from various genres including John Legend, Post Malone, Lana Del Rey, and Alanis Morissette, all scheduled to perform.
Kane Brown and Lainey Wilson are set to join other country stars in a tribute to Elvis Presley in a brand-new NBC holiday special.
Scheduled to air at the end of November, officially marking the start of the Christmas season, the special will highlight Presley's enduring musical legacy. It will broadcast from his iconic Memphis, Tenn., estate Graceland, marking the estate's first televised concert and featuring exclusive, never-before-broadcast footage of Presley.
While the details of the performances are yet to be disclosed, it's anticipated that Brown might present his new rendition of Presley's "Blue Christmas." The version, a duet with the late legend, includes recordings of Presley's voice.
Apart from the musical performances, Christmas at Graceland will also include an appearance from Riley Keough, Presley's granddaughter and the new owner of Graceland. Keough inherited the property following the passing of her mother, Lisa Marie Presley, a rock artist and Presley's only child with his wife Priscilla.
This succession followed months of discord between Keough and her grandmother Priscilla. Priscilla had challenged the validity of Lisa Marie's trust after a 2016 amendment that made Keough and her under-18 siblings the sole heirs of the Graceland estate.
Keough, who is one of the executive producers of Christmas at Graceland, expressed her excitement about the TV concert in a statement, saying, "My family and I are thrilled to open the doors of Graceland in this groundbreaking special." She further added, "With intimate musical performances inspired by my grandfather Elvis' cherished Christmases in Memphis, viewers will be welcomed to witness firsthand the enchantment of Christmas in Graceland."
"Christmas in Graceland" is set to air on Nov. 29 at 10 PM ET/PT on NBC and will also be simulcast on Peacock. The special will follow NBC's annual tradition of broadcasting the holiday tree-lighting event, "Christmas in Rockefeller Center," hosted by Kelly Clarkson.