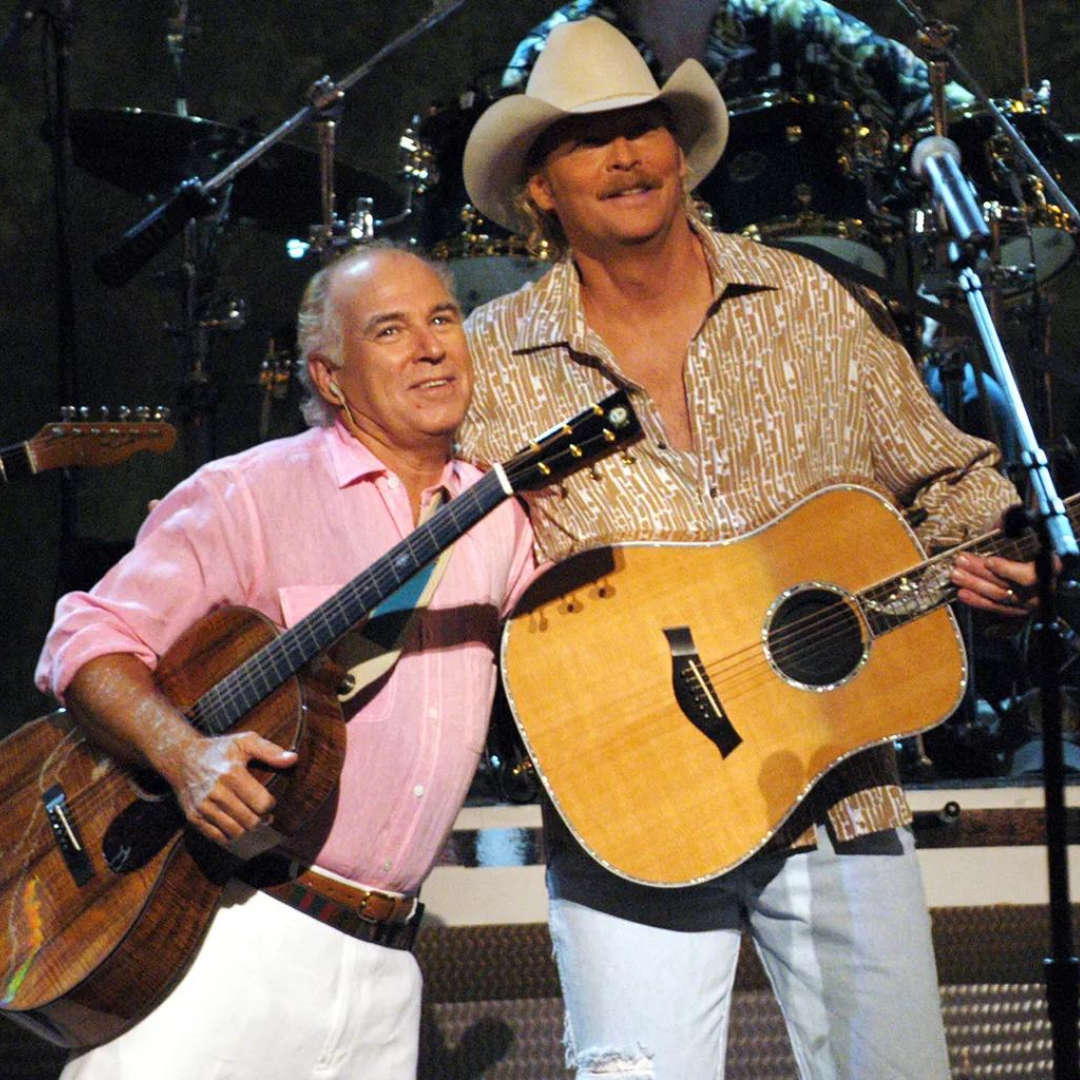 At the upcoming 2023 CMA Awards, country music legends Kenny Chesney, Alan Jackson, and more will lead a musical tribute to the late Jimmy Buffett, celebrating his profound influence on country music. They will be joined by Zac Brown Band and Mac McAnally to perform a medley of Buffett's iconic songs in honor of his lasting impact on the genre.
The Country Music Association made this announcement in a press release on November 1, although they didn't specify which of Buffett's songs would be featured in the tribute.
Kenny Chesney paid homage to Buffett by reimagining Buffett's 1974 hit "Trying to Reason with Hurricane Season" for his 2018 album, Songs for the Saints. The "Margaritaville" singer himself collaborated with Chesney on this new version.
Alan Jackson and Buffett had a notable partnership, with their most famous duet being "It's Five O'Clock Somewhere," released in 2003. The song ruled the Billboard Hot Country Songs chart for an impressive eight weeks and even reached No. 17 on the mainstream Hot 100. In recognition of this achievement, the song won a CMA Award for Vocal Event of the Year.
Mac McAnally had a long-standing affiliation with Buffett as a member of the Coral Reefer Band. The Zac Brown Band also had close ties to Buffett's music and life, making their participation in the tribute even more meaningful.
Jimmy Buffett passed away peacefully on September 1, surrounded by loved ones, as stated on his website. He was 76 years old.
The 2023 CMA Awards will be broadcast live from Nashville on Wednesday, November 8, on ABC and will be available for streaming on Hulu the following day. The show will once again be hosted by Luke Bryan and Peyton Manning for the second consecutive year.