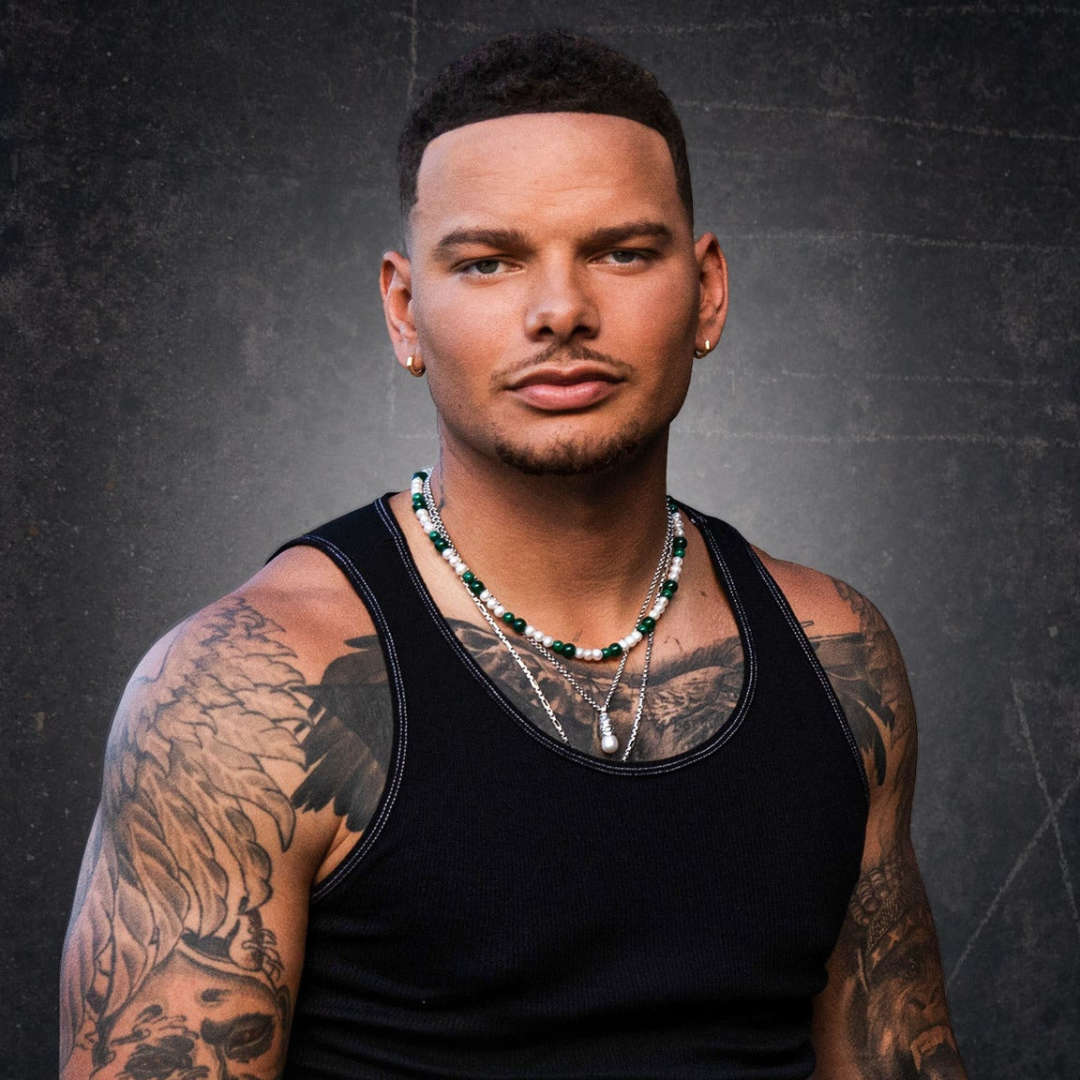 Kane took to social media on Wednesday (Sept. 20) to reveal exciting new details about his upcoming 2024 tour schedule, aptly named the "In the Air Tour," set to kick off on March 28 with a debut performance in Charlottesville, Va. The "Bury Me In Georgia" singer has also teased fans of a return to the UK next year.
Fans can anticipate an extraordinary lineup of country hitmakers accompanying Brown on this tour. Tyler Hubbard and Parmalee are slated to open for most of the tour dates. Additionally, RaeLynn and LoCash will grace the stage at several venues, and fans at select stops will be treated to appearances by Jon Pardi, Chris Young, and Bailey Zimmerman.
The tour derives its name from Brown's forthcoming single, "I Can Feel It," which is scheduled for release on Thursday (Sept. 21) and seems to incorporate elements of Phil Collins' '80s classic, "In the Air Tonight."
During a recent appearance on the Sunday Sitdown With Willie Geist, Brown shared insights into the tour and his evolving musical journey. He confessed to initially experiencing "imposter syndrome" when transitioning to larger venues but found his footing and confidence during his 2023 tour.
The artist, who recently celebrated a No. 1 hit with the duet "Thank God," featuring his wife Katelyn, also hinted at more musical collaborations with Katelyn in the future.
Tickets for the majority of the US dates on the "In the Air Tour" are set to go on sale on Thursday, Sept. 28, at 10 AM. However, a select few will become available on Oct. 5. For further information and details, fans can visit Kane Brown's official website.
Kane Brown's 2024 In the Air Tour Dates:
March 28 -- Charlottesville, Va. @ John Paul Jones Arena (with Tyler Hubbard/Parmalee)
March 29 -- Pittsburgh, Pa. @ PPG Paints Arena (with Tyler Hubbard/Parmalee)
March 30 -- Newark, N.J. @ Prudential Center (with Tyler Hubbard/Parmalee)
Apr. 4 -- Detroit, Mich. @ Little Caesars Arena (with Tyler Hubbard/Parmalee)
Apr. 5 -- Toronto, Ontario, Canada @ Scotiabank Arena (with Tyler Hubbard/Parmalee)
Apr. 6 -- Buffalo, N.Y. @ Keybank Center (with Tyler Hubbard/Parmalee)
Apr. 11 -- Kansas City, Mo. @ T-Mobile Center (with Tyler Hubbard/Parmalee)
Apr. 12 -- Rosemont, Ill. @ Allstate Arena (with Tyler Hubbard/Parmalee)
Apr. 18 -- Des Moines, Iowa @ Wells Fargo Arena (with Tyler Hubbard/Parmalee)
Apr. 19 -- Minneapolis, Minn. @ Target Center (with Tyler Hubbard/Parmalee)
Apr. 20 -- Grand Forks, N.D. @ Alerus Center (with Tyler Hubbard/Parmalee)
Apr. 26 -- Lubbock, Texas @ United Supermarkets Arena (with Tyler Hubbard/Parmalee)
Apr. 27 -- Houston, Texas @ Toyota Center (with Tyler Hubbard/Parmalee)
Apr. 28 -- Austin, Texas @ Moody Center (with Tyler Hubbard/Parmalee)
May 9 -- Eugene, Ore. @ Matthew Knight Arena (with Tyler Hubbard/Parmalee)
May 10 -- Sacramento, Calif. @ Golden 1 Center (with Tyler Hubbard/Parmalee)
May 11 -- Sacramento, Calif. @ Golden 1 Center (with Tyler Hubbard/Parmalee)
May 17 -- Salt Lake City, Utah @ Delta Center (with Tyler Hubbard/Parmalee)
May 18 -- Las Vegas, Nevada @ T-Mobile Arena (with TBA special guest/Parmalee)
May 19 -- Tempe, Ariz. @ Boots in the Park (with Tyler Hubbard/Parmalee)
May 30 -- Orlando, Fla. @ Amway Center (with Tyler Hubbard/Parmalee)
May 31 -- Tampa, Fla. @ Amalie Arena (with Tyler Hubbard/Parmalee)
June 1 -- Tampa, Fla. @ Amalie Arena (with Tyler Hubbard/Parmalee)
June 7 -- Raleigh, N.C. @ PNC Arena (with TBA special guest/Parmalee)
June 8 -- Atlanta, Ga. @ State Farm Arena (with TBA special guest/Parmalee)
June 20 -- Milwaukee, Wisc. @ Summerfest
July 20 -- Boston, Mass. @ Fenway Park (with Jon Pardi/LoCash/RaeLynn)
Aug. 16 -- Seattle, Wash. @ T-Mobile Park (with Chris Young/LoCash/RaeLynn)
Aug. 24 -- Los Angeles, Calif. @ BMO Stadium (with Tyler Hubbard/LoCash/RaeLynn)
Sept. 6 -- Denver, Colo. @ Coors Field (with Bailey Zimmerman/LoCash/RaeLynn)
Sept. 14 -- Arlington, Texas @ Globe Life Field (with Cole Swindell/LoCash/RaeLynn)