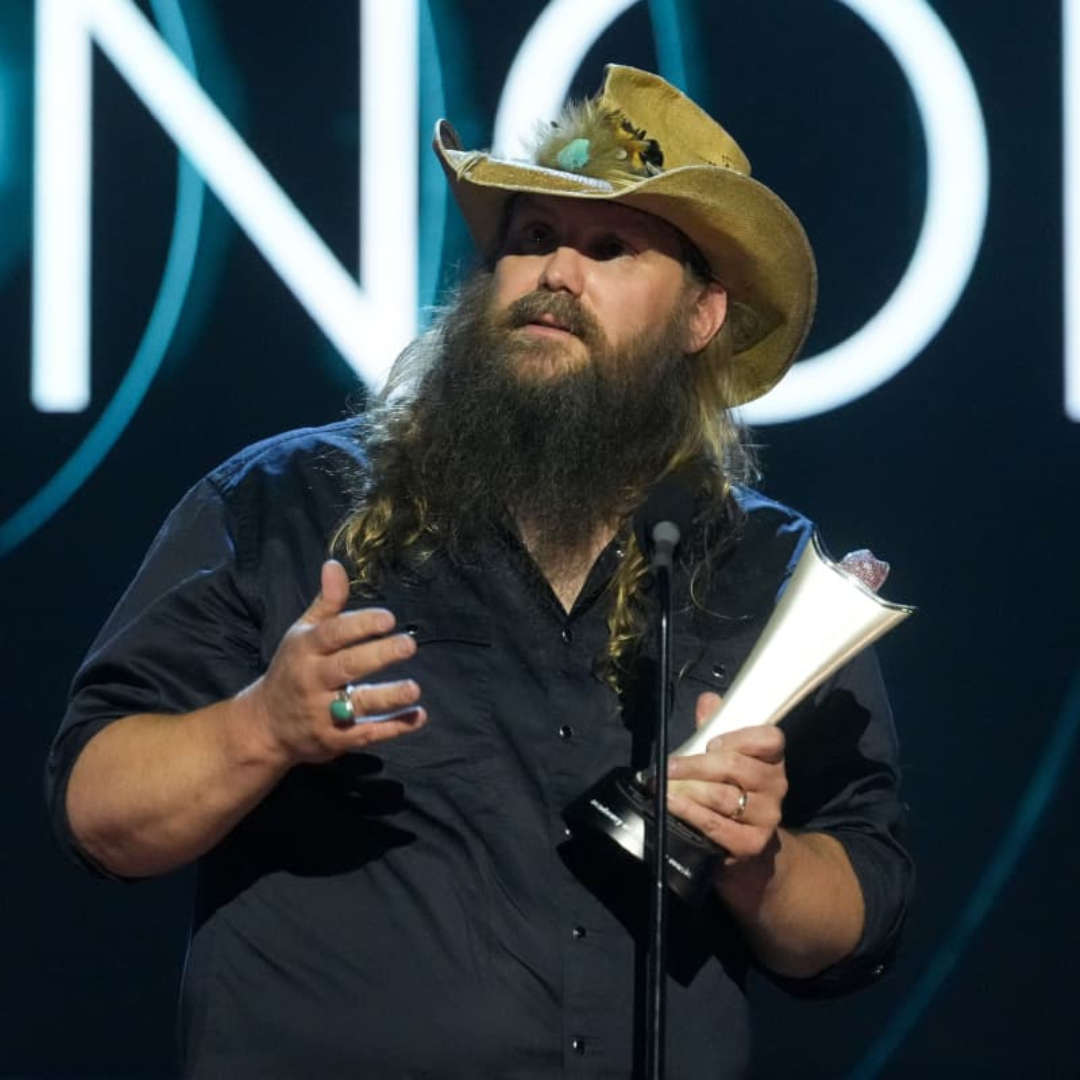 According to information from the ACM website, the Triple Crown Award is exclusively granted to artists who have achieved the remarkable feat of winning an ACM Award in three distinct categories: a new artist category, a male, female, duo, or group category, and the coveted Entertainer of the Year award.
Country music sensation Chris Stapleton was among the most notable winners at the 2023 ACM Honors, a star-studded event that aired on Fox on the evening of September 18. Stapleton graced the ceremony with his presence to accept the prestigious ACM Triple Crown Award, an accolade that is not easily earned.
Stapleton, known for his down-to-earth demeanor, delivered a characteristically humble speech during the ceremony. After a glowing introduction by country music legend Marty Stuart, he took the stage to express gratitude to his wife, children, as well as his devoted friends and fans who have been instrumental in shaping his illustrious career.
"It's a wonderful and rare thing to get to do something that you love so much for a living," he mused. "This is unbelievable, that I continue to get to do this."
Adding to the memorable moments of the ACM Honors, The War and Treaty graced the stage during the live ceremony held at Nashville's historic Ryman Auditorium on August 23. Hosted by Carly Pearce, the husband-and-wife duo paid tribute to Chris Stapleton by performing his hit song "Cold."
The evening's celebration featured numerous other notable country artists paying musical homage to the honorees. Kane Brown was presented with the ACM International Award, recognizing his global impact. Mary Chapin Carpenter and Clint Black were honored with the Poet's Award, and K.T. Oslin was posthumously recognized with the same distinction. The late Charlie Daniels received the ACM Spirit Award, and Tim McGraw was honored with the prestigious ACM Icon Award.
The 2023 ACM Honors ceremony will be available for streaming on Hulu starting on Tuesday, September 19, allowing fans to relive this remarkable night of celebration and recognition in the world of country music.