WATCH: Exclusive Caylee Hammack Acoustic Session
Throughout 2020 Chris Country has had some of Nashville's most exciting artists performing acoustic sessions on our Facebook page. We were delighted to welcome Caylee Hammack, who performed tracks from her album If It Wasn't For You, as well as taking requests and answering questions.
Watch Caylee's session here:
(Can't see the video? Click here to watch it on Facebook)
Caylee Hammack In Conversation:
Caylee also chatted with Chris Stevens about what she's been up to during lockdown, plus how she ended up securing Reba McEntire for her new single Redhead. Check out their conversation on the CountryLine website here.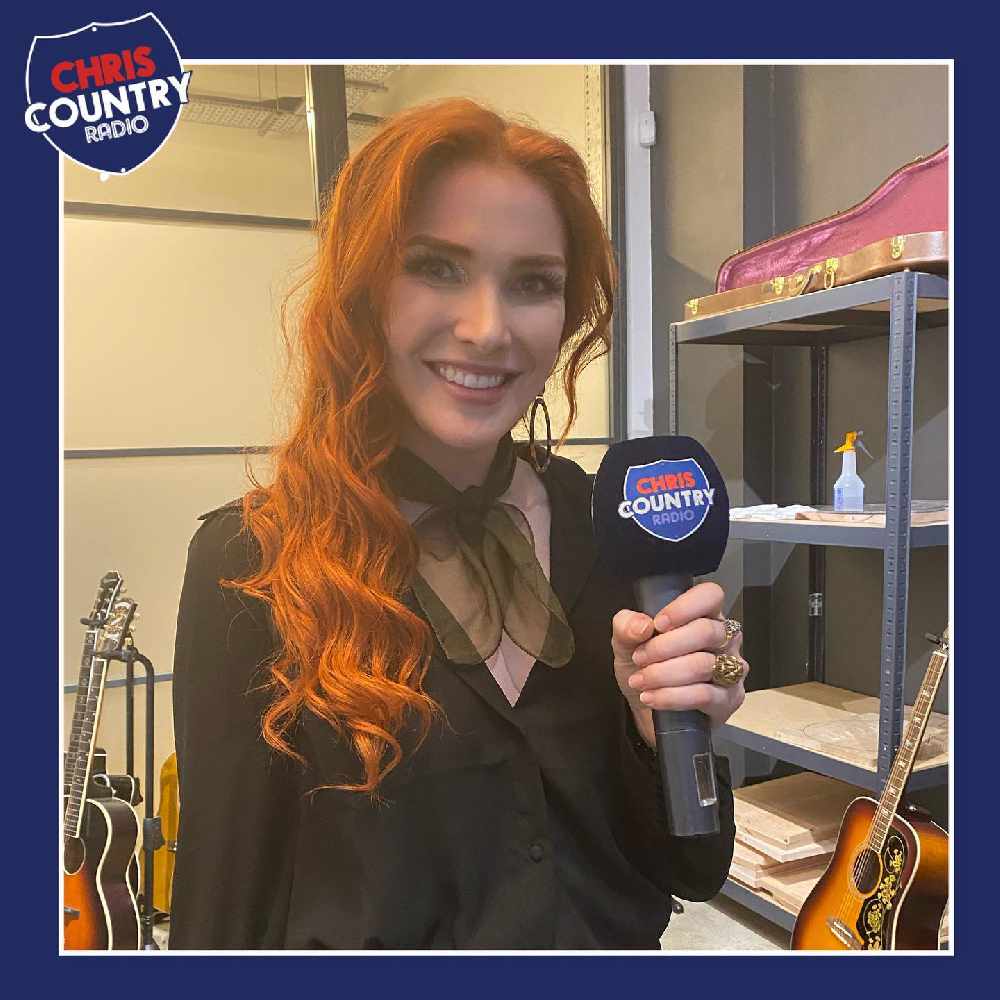 About Caylee Hammack:
Capitol Nashville's Caylee Hammack is all about the truth, the complete, whole unvarnished truth. That truth stains IF IT WASN'T FOR YOU, her major label debut, with equal doses joy, courage and enough detail to break an axle. Available on August 14 "one of Country's most promising newcomers" (Variety) Caylee Hammack announced the upcoming and anticipated debut release, with Hammack co-writing and co-producing every track on the 13-song collection.
Hammack offered more insight into the forthcoming release, sharing the meaning behind the record's name as she performs a new track on the album, "Gold," available to watch here.
"I feel like I'm airing all my dirty laundry in this album in hopes of others feeling that honesty and vulnerability and in it, finding a safe haven to be themselves," said Hammack. "I want the nitty gritty to shine through, that's where the stories are. Every song on this record has a true story behind it, and now I can't wait to tell those once people listen to the album!"

Currently nominated for two ACM Awards, Hammack takes listeners on an intimate journey, from growing up in Ellaville, GA, braving a medical scare and coming out the other side of a bad love that was the catalyst for her turning down a scholarship to Belmont University and ultimately arriving in Nashville, TN. Destiny – and a big lion heart – wouldn't let the girl who saw Loretta Lynn at the Columbus Civic Center at 13 miss her life's purpose. You can hear it in the quavering homage in "Sister," the wide open power-resilience of "Mean Something," or the straight up country of "Forged In The Fire" and the piercing truths of "Small Town Hypocrite."

Some of country music's most potent women have also thrown in on Hammack's debut. Whether it's Reba's sassy "girl, I know" vocal on "Redhead" or singer/songwriters Ashley McBryde and Tenille Townes on "Mean Something," Hammack is setting a bar for women across the genre.
It's not just the lyrical load, though nearly every word is true. Just as importantly, the ferocity with which Hammack and co-producer Mikey Reaves came at these songs compels. As a producer, Hammack seeks to match the emotion to the recording. It's not enough to hear the story, she wants listeners to experience the viscerality of it. Whether it's the swaggering Tammy Wynette come uppance "Just Like You" or vulnerability and awe that permeates "Looking For A Lighter," these tracks pull the listener in. Hammack understands, because her feelings fall around her in songs.
Currently nominated for ACM "New Female Artist Of The Year" and "Music Event Of The Year," Caylee Hammack has been noted as an "Artist To Watch" by outlets including The Bobby Bones Show, Rolling Stone and HITS Magazine for her "voice to move mountains" (Rolling Stone). With her breakout Top 30 single "Family Tree" marking the most-added single at Country radio by a female artist in over three years, Hammack has "created a kind of country music that's larger—and brighter—than real life"(HITS Magazine). The Capitol Nashville recording artist has previously brought her unforgettable live set to opening slots for Eric Church, Dierks Bentley, Miranda Lambert, Trisha Yearwood, Brothers Osborne and some of country music's biggest festivals. For more information visit https://www.cayleehammack.com/
Video: Caylee Hammack - Family Tree