A Country Christmas Special
CountryLine and Dixie Fields present A Country Christmas Special - featuring 7 of the UK's most loved homegrown country artists.
Join us on the 1st December for the Dixie Fields / CountryLine Christmas Concert! Watch seven of the UK's finest country acts and kick start the festive season. Here's who is performing:
Remember Monday
Two Ways Home
Backwoods Creek
Jake Morrell
Vicki Manser
Katy Hurt
Poppy Fardell
What's more, we have a very SPECIAL OFFER for you. For just £15 you not only get a week's on demand access to the virtual festival, but you also get a YEAR'S membership to Countryline Plus (RRP £25).
CountryLine Plus brings you country tv, festival offers, exclusive content, competitions, movies, and much more throughout 2021. Just head to https://www.countryline.tv/viewplans and use the code DFIELDS to unlock your membership today and enjoy the Christmas concert from the 1st December!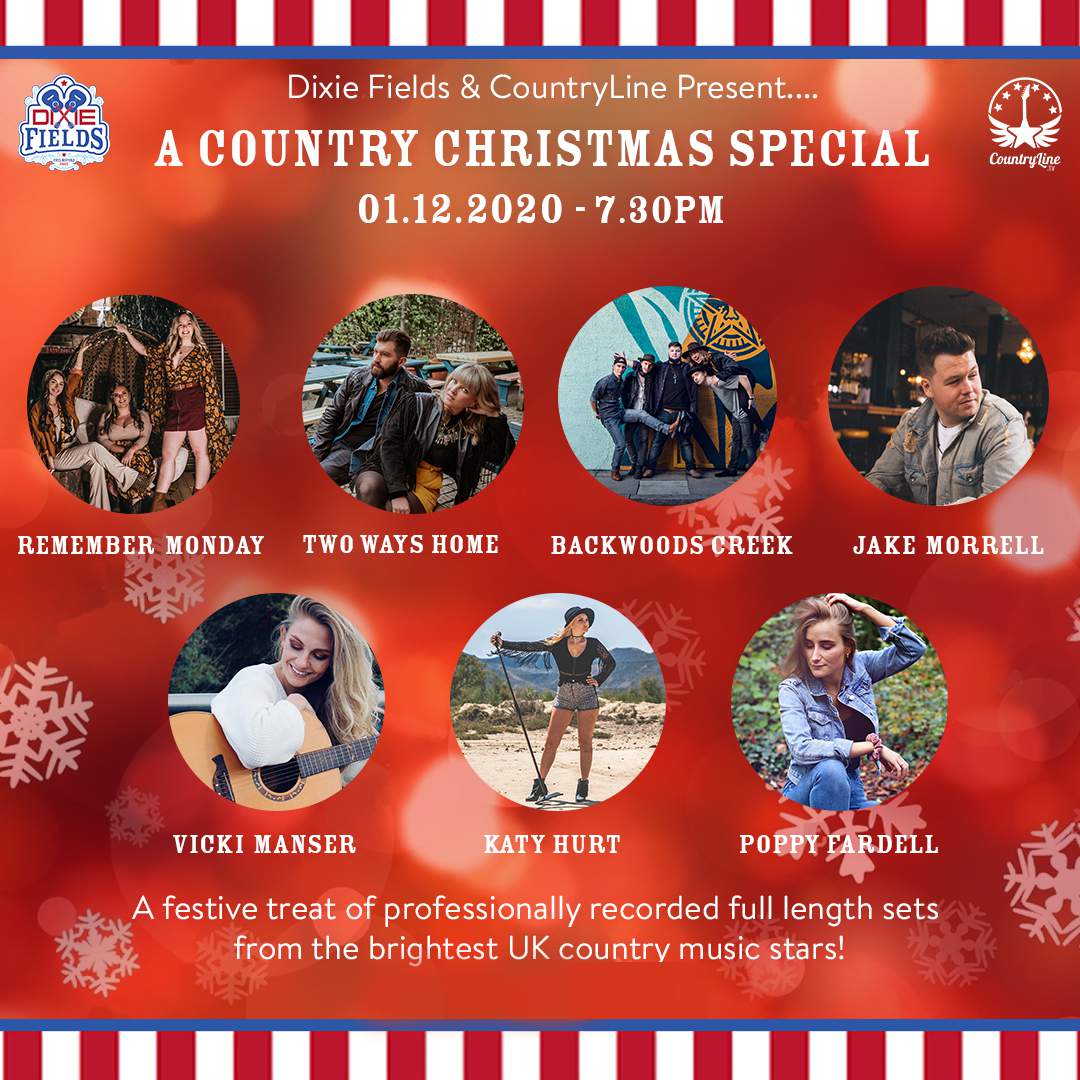 CountryLine Plus members will be able to watch the Christmas concert through the CountryLine website from the 1st December and UP TO A WEEK after the event on demand, whenever you wish. So even if you can't watch the concert on the night, you've got a week to catch up at any time.
Sign up now at https://www.countryline.tv/viewplans and use the code DFIELDS.