Garth Brooks: The Big 615 Launch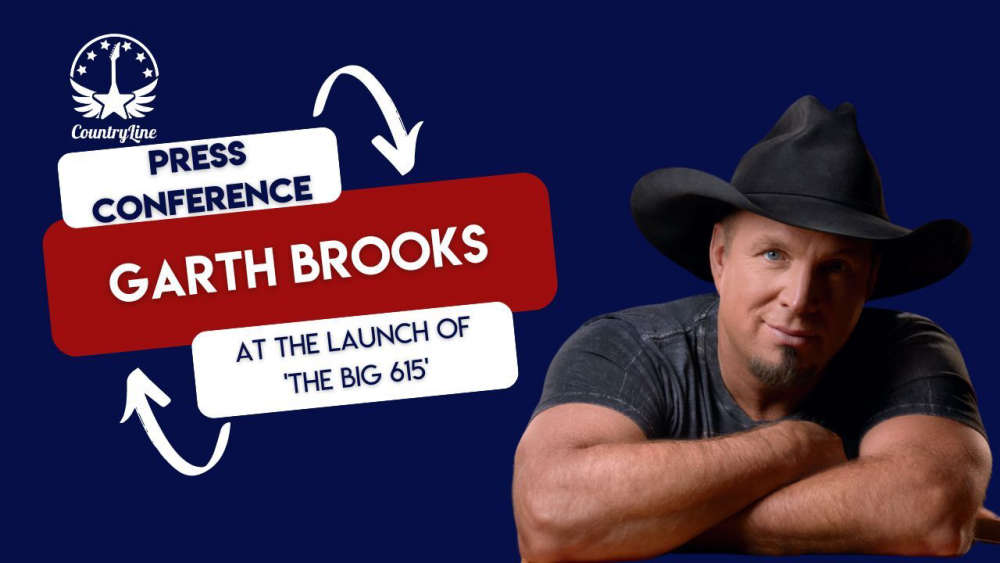 Join CountryLine at The Big 615 launch press conference where Garth Brooks reveals his plans for his new Country Music radio station.
Garth Brooks made a significant announcement on June 15th with the launch of The Big 615, a new radio station dedicated to offering listeners an authentic experience of country music, featuring the genre's biggest hits and most prominent artists of today. Not only does the station aim to cater to a global audience, but it also seeks to introduce country music to international listeners.
In an interview with Good Morning America, Brooks emphasized his desire to take country music worldwide, as he believes the country music audience is incredibly loving and loyal, uniting people around the world.
The recently launched radio station, named after Nashville's area code, is part of Brooks' SEVENS Radio network, and it will provide free streaming through TuneIn.
Brooks expressed that The Big 615 will not only pay homage to beloved country music legends but also showcase the works of contemporary and emerging country music artists, offering listeners the chance to discover fresh and exciting talents.
According to Brooks, the station will feature a mix of timeless classics and tracks from lesser-known artists who may not have the backing of major record labels yet but still deserve to be heard if their music reflects the true essence of country.
To add a personal touch, radio host Storme Warren has been chosen as the official voice of The Big 615, and he will be joined by various guest hosts, including Garth Brooks himself and other notable figures from the country music industry.